For Immediate Release: $100+ Million Middle Plaza Development Revealed by Stephen Silver Fine Jewelry
---
Mixed Use "Middle Plaza" Retail and Dining Development Spearheaded by Stephen Silver Fine Jewelry to Offer Bay Area's Only "Must Stop" Destination for Upscale Shopping and Dining
Menlo Park, CA (March 3, 2023) – Stephen and Jared Silver, principals of Stephen Silver Fine Jewelry, are opening Silicon Valley's most significant new luxury retail and dining destination in Fall of 2023. In a prime location near downtown Menlo Park, CA, the ultra-luxurious 35,000+ square foot development, known as Middle Plaza, marks a significant evolution for the region's luxury experiences and is the first upscale development of its size and scope. The Middle Plaza development creates a centralized shopping and dining destination in the SF Bay Area, complete with world-class boutiques, Michelin-star award winning chefs, and spaces designed by acclaimed designers.

Stephen and Jared Silver and the late visionary real estate mogul John Arrillaga Sr. set out to radically evolve the local community by creating a new cultural hub showcasing high-end shopping, dining, and art in the heart of world-leading technology companies and venture capital firms.

Although this $100+ million development is called "Middle Plaza", the zip codes the new development serves are anything but middle-of-the-road, and consistently rank among the nation's most affluent. According to NBC Bay Area KNTV Channel 11, almost half the USA's 100 most expensive zip codes are located in the San Francisco Bay Area.

"In 2018, John (Arrillaga), Jared, and I agreed that the Middle Plaza development should answer the local community's need for a new gathering space and destination that remains locally grounded yet rivals the world's great shopping cities," says Stephen Silver, CEO and Chairman of Stephen Silver Fine Jewelry.

"Middle Plaza marks the next chapter in the evolution and growth of Stephen Silver Fine Jewelry," says Jared Silver, "and, with the help of our brand and local project partners, we will create a new standard of experiential luxury retail and dining in the Bay Area."

To help him manifest the vision, Jared Silver recruited iconic Bay Area-based interior architect Jon de la Cruz to design uniquely different experiences on each floor of the three-story development. The ground floor will host six to seven mono-brand boutiques: one dedicated to Stephen Silver Fine Jewelry and others to partners including a new BVLGARI boutique concept, and a number of Switzerland's most exotic watchmakers including MB&F, H. Moser & Cie, Roger Dubuis, and additional brands to be announced shortly.

The second floor will host a ~4,000+ square foot indoor-outdoor apartment-lounge styled showroom featuring a world- class selection of watch and jewelry partners including MESSIKA, Hermes, Urwerk, Greubel Forsey, Laurent Ferrier, Bovet, Ressence, Louis Erard, Arnold & Son, and many more. The third-floor penthouse level of this grand townhouse- style building will host Stephen Silver's high jewelry salon and their new corporate headquarters.

Middle Plaza will also be home to multiple dining experiences, including restaurateur Ayesha Thapar's newest culinary experience, called Eylan, a highly anticipated encore to her Michelin-acclaimed Cal-Indian fusion Palo Alto-based restaurant named Ettan.

Previous Mayor and current City Council Member of Menlo Park, Betsy Nash, states, "The City of Menlo Park is looking forward to the opening of Middle Plaza. Its new residents, offices, retailers such as Stephen Silver Fine Jewelry, and Ayesha Tharpar's new Indian restaurant, will be exciting additions and a new center of vitality in our town."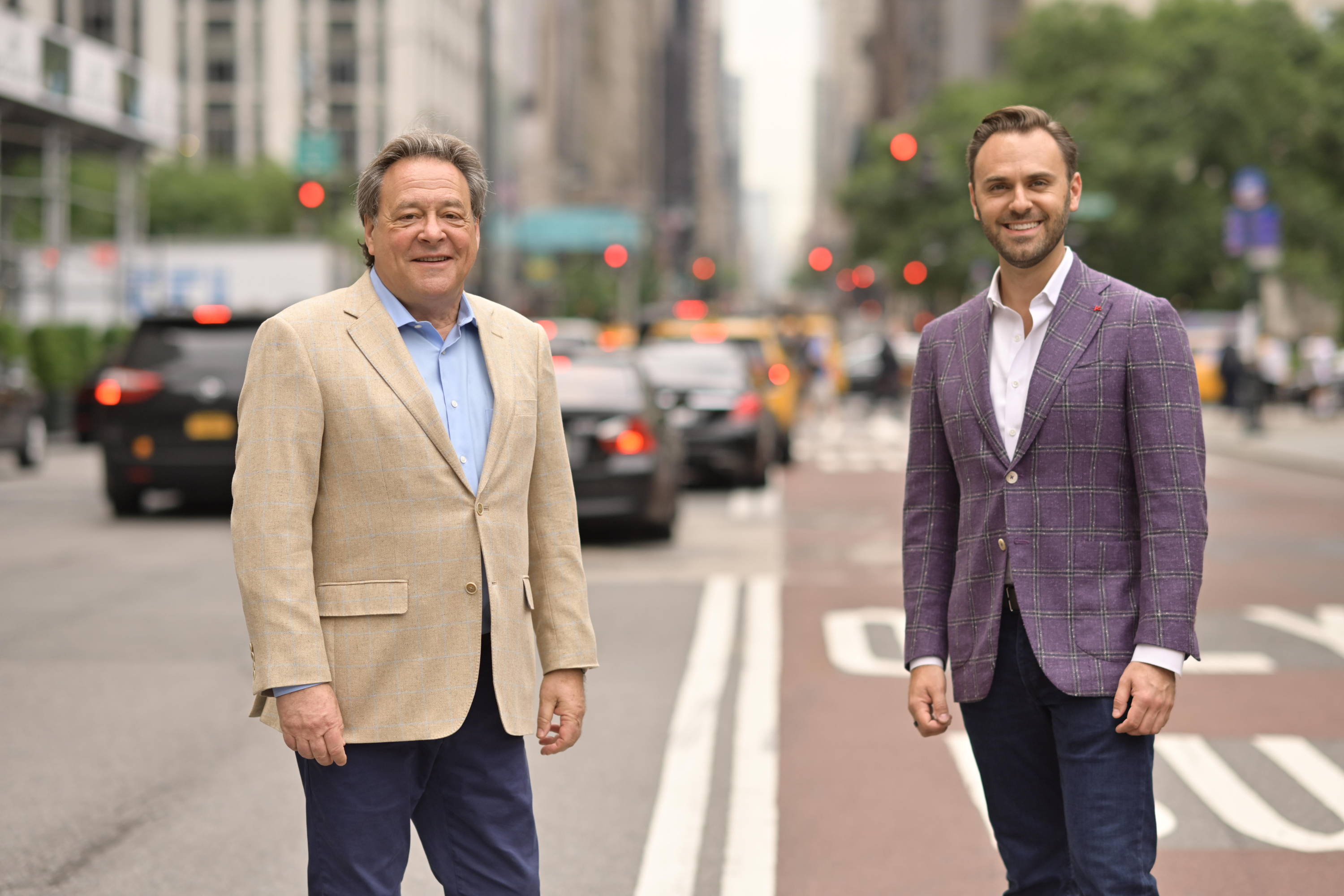 Stephen and Jared Silver - Onysko Photography
Ayesha Thapar: "We are excited to bring our new restaurant concept to life in Middle Plaza, that promises to become a landmark destination for the community. El Camino is going through a complete revival with developments like this infusing a vibrance to Menlo Park with new and exciting dining and retail options."
 
Jon de la Cruz: "The spaces where you shop and dine should be as luxurious as the goods you purchase and the food you eat. Working with the Silvers to create this environment brings a new aesthetic to shopping in Menlo Park. As a San Francisco native, we worked to make sure the identity of the Bay Area compliments this new upscale retail space, making it both luxurious and local."

This once-in-a-lifetime project, set to open in fourth quarter of 2023, represents only the latest milestone in the growth of the family-owned company, helmed by Stephen and Jared Silver. Stephen has been a driving force in the jewelry world for over 45 years, acquiring, selling, manufacturing, and trading in some of the rarest and most precious jewelry and gemstones. Jared Silver, President of the company, led the opening of its retail division in 2014 and quickly positioned Stephen Silver Fine Jewelry as one of the world's leading retailers of high-end independent watches and fine jewelry.
---