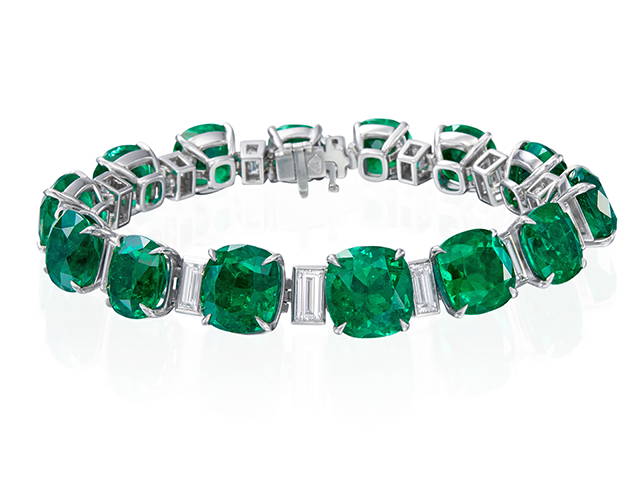 One-of-a-Kind Emerald Bracelet

While the craftsmanship on this 7.25 inch emerald bracelet is superb, all eyes are on these 14, absolutely impeccable emeralds with a total weight of 57.94 carats. The clarity and color of these stones is at a world-class level. It took us years to source and match the stones for this bracelet, which could be the centerpiece of any jewelry collection.
---
A Magnificent Burma Ruby Ring

In rubies, the words "Burma" and "Pigeon's Blood" make the collector's heart beat faster. Flanked by two half moon shaped diamonds, this 8.27 carat ruby possesses this most coveted origin and color grade. It also has been cut into a masterfully proportioned cushion shape and has excellent clarity with only minor residues from heating.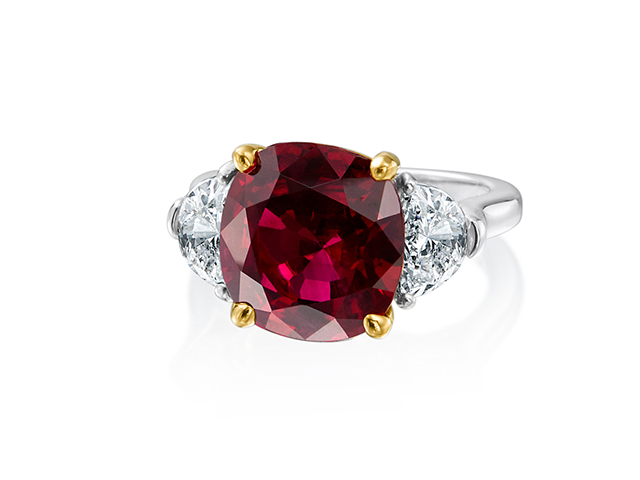 ---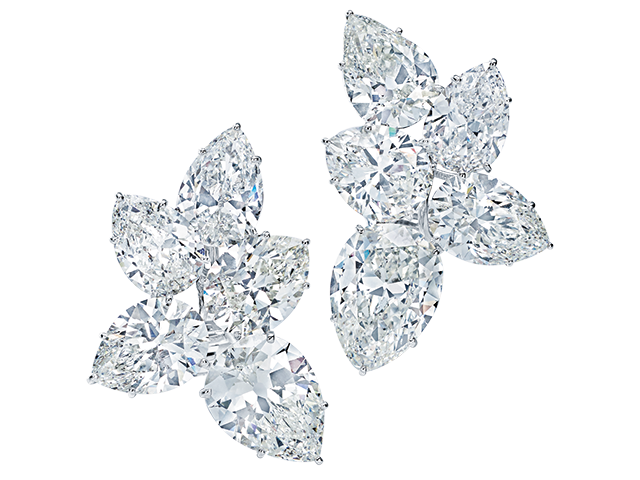 Harry Winston Cluster Earrings
The diamond cluster was probably the most important design motif that made Harry Winston a household name in the 1950s and '60s. Our 1964 Harry Winston diamond cluster earrings, once owned by Baroness Von Langendorff, are no small part of this legacy. At 45.66 carats total weight, these clusters of pear shapes—a cut he loved—are the largest such Harry Winston pieces ever to have come up for auction.
---
A Tiffany-Signed Emerald Ring
While signed pieces from Tiffany and Co. always attract extra interest when we find them, the real star of this piece is the 17.12 carat no-oil Colombian emerald, a highly desirable example of this gem. It is beautifully set off by step and oval-cut diamonds and mounted in a very well made platinum and yellow gold basket.